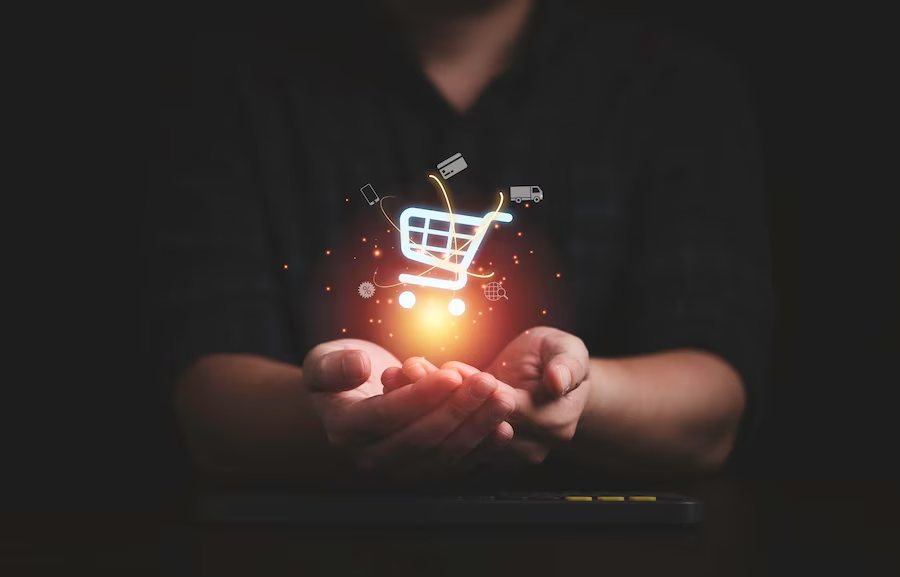 Clay TechSystems is the go-to technology partner for eCommerce businesses looking to boost their online presence.
Our custom eCommerce website solutions are designed to meet the unique needs of each of our clients, utilizing the latest technologies and frameworks such as Shopify, WooCommerce, Magento, and more. These technologies are widely used in the industry and provide businesses with a robust platform to build their online store.
Our team of experts has a deep understanding of the eCommerce industry and knows what it takes to build a successful online store. From design to development, our solutions are tailored to help businesses reach their full potential and achieve their eCommerce goals.
Shopify is one of the most popular eCommerce platforms in the world, offering businesses a range of features and tools to create and manage their online store. Shopify provides businesses with an easy-to-use interface, a vast library of themes and plugins, and integration with popular payment gateways, making it an ideal solution for businesses of all sizes.
WooCommerce is a powerful and flexible open-source eCommerce plugin for WordPress. It provides businesses with a range of features, including product management, inventory management, shipping, and tax options, and much more. With WooCommerce, businesses can create a unique and customized online store that meets their specific needs.
Magento is a feature-rich eCommerce platform that provides businesses with a wide range of tools and capabilities to create and manage their online store. From design and development to marketing and sales, Magento provides businesses with everything they need to succeed in the world of eCommerce.
By utilizing these technologies, businesses can enjoy a range of benefits, including:
A fully customizable website that reflects the brand's identity
A user-friendly interface that makes it easy for customers to navigate and purchase products
An optimized checkout process that minimizes shopping cart abandonment
Advanced analytics and reporting that provides valuable insights into customer behaviour and sales trends
Integration with popular payment gateways for seamless transactions
Mobile responsiveness to ensure an optimal viewing experience on all devices
In conclusion, At Clay TechSystems, we are dedicated to helping our clients succeed in the competitive world of eCommerce. With our custom eCommerce website solutions, businesses can take their online presence to the next level and achieve their full potential. Contact us today to learn more about how we can help your eCommerce business grow and thrive.